When visiting Amsterdam the inhabitants appreciate it when you leave your car outside of the old city centre. But where?
Nieuw-West
When you look at the map of Amsterdam you can see that the surface of Amsterdam below the big canal (that is, excluding Noord), within the ring road (A10) is roughly the same size as the part to the left of the A10: Nieuw-West. This is the newer 20th century suburban expansion. And because of this it harbours a lot of parking spaces: nearly 60,000 while the old city centre has 15,000. Parking in Nieuw-West is for free, except around the central (shopping) areas.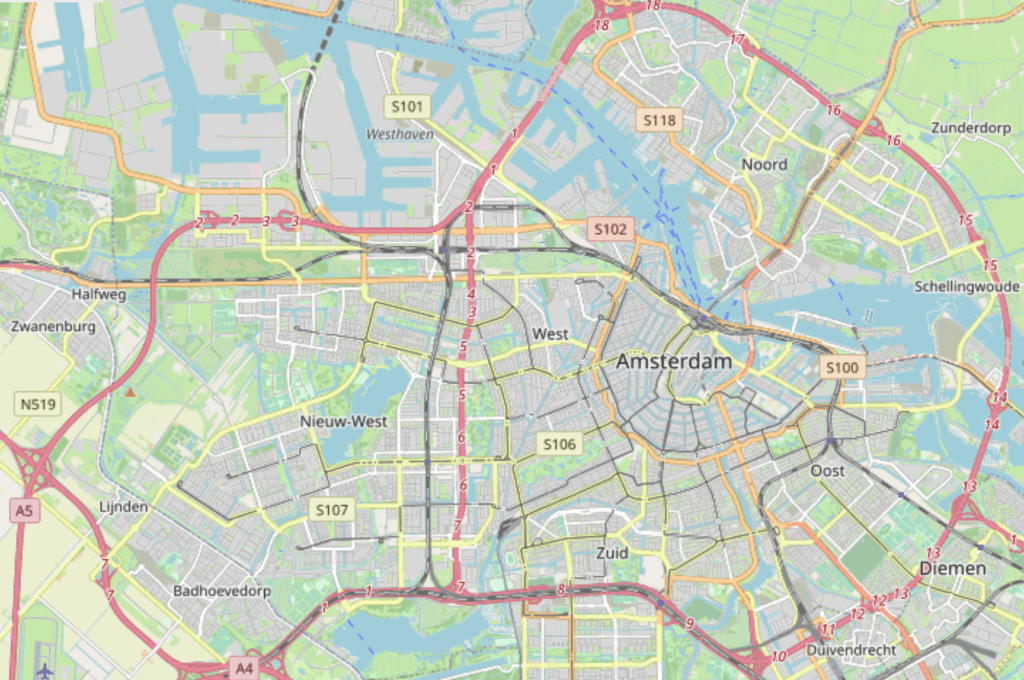 How to get downtown
Parking is easy, but how to get into town? Public transport is an option. Park near one of the tramlines 1, 2, 7, 13, 17 or 19. Bus 18 or 21 also brings you downtown. Check out this OpenStreetMap with the bus and tramlines.
Alternatively, you can rent a bicycle for the next days if you don't bring your own. To transport your luggage you can rent a cargobike ('bakfiets') or if your suitcase has wheels and a handle, just tie it your bicycle and stick to the bike lanes (avoid cobble stone streets). If you bring your own bicycles, test this at home.
You can also rent a car on the street throug a car sharing program. Register already back home with Share Now if you are from Germany, France, Denmark, Italy, Austria, Hungary, or Spain. A car ride into town costs only a few euro's and you can park the car anywhere. Also if you get stuck somewhere. Just park it and continue walking. If you are from Germany you can also register with Sixt Share.
Where to park exactly?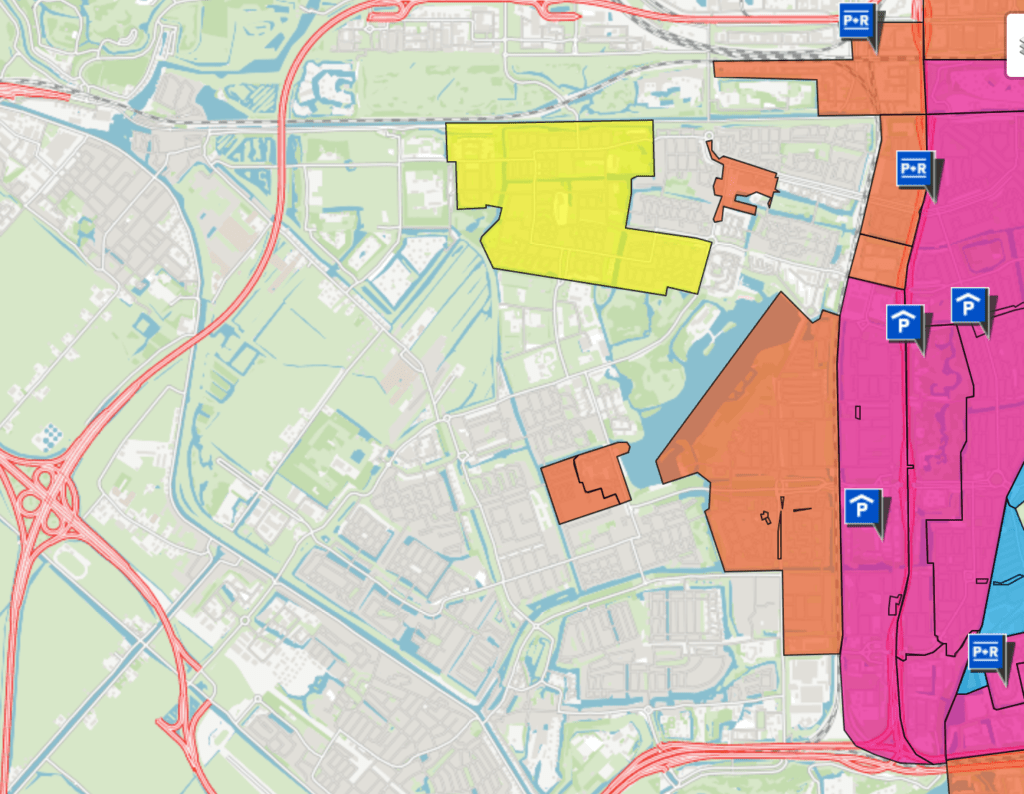 The yellow area is where parking costs €1,40 and the orange €3,50 per hour.